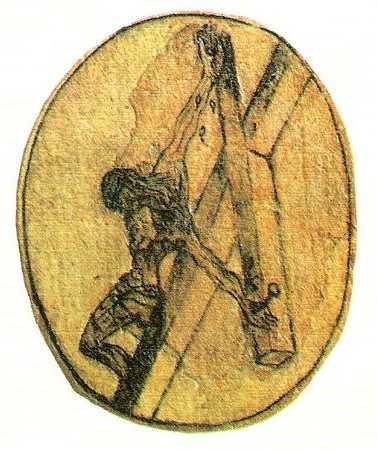 Today is the Feast Day of St John of the Cross. More people in Glasgow will know of Salvador Dali's interpretation of John of the Cross's perspective on the crucifixion than with John's own view itself.
This is the little sketch that gave Dali his starting point in producing the monumental work which hangs in Kelvingrove.
John's own view is quite different yet you can still see the connection between the two works. Somehow we get an unusually high point of view on events. God's point of view if you think God's up there, I suppose. John's vision has a nail as on of its focal points. Dali's famously has no nails.
It is worth looking out John's poetry too. Even in translation you get this incredible sense of God being just around the next corner. The idea of the spiritual life being like chasing after a mystical deer bounding free on the hillside still keeps me interested even though it is years since I first read it.
I love that poetry and love the Dali too.