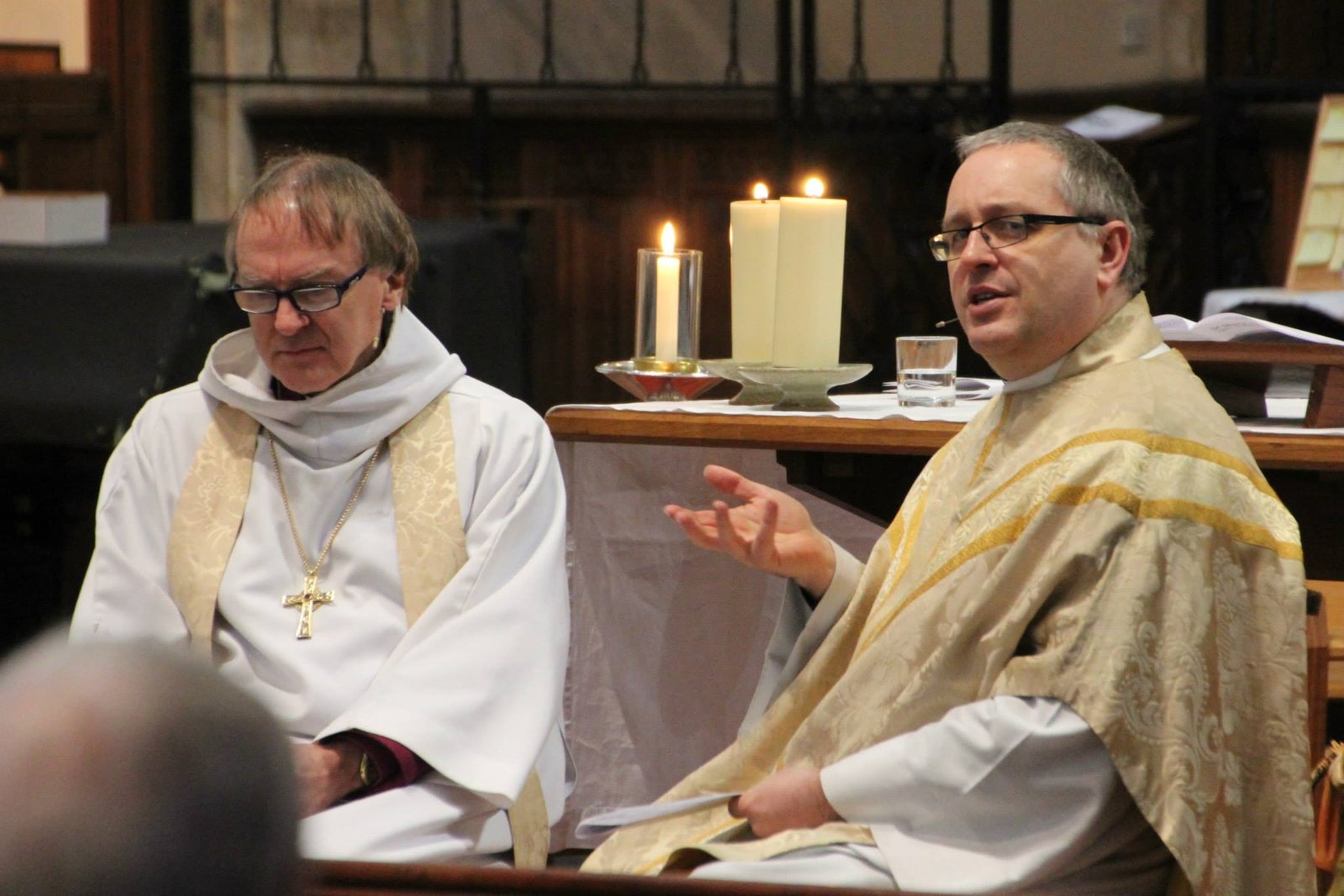 This morning I decided to ditch the sermon in favour of a dialogue with Bishop Gregor.
It has been a difficult Christmas in Glasgow with a major tragedy in the centre of the city as people were doing their last minute Christmas shopping. Bishop Gregor was himself there in the square just after the incident involving the bin lorry. In this conversation he describes what he saw, what he was asked to do and how he responded.
Together we reflected on how Christians find God.
This happened in the context of the Sunday morning Sung Eucharist instead of a sermon. It seemed the right thing to move the Feast of the Holy Innocents back to this day, it having originally been scheduled to be celebrated here tomorrow morning.
As I said at the beginning of the service, Jesus wasn't born into a fairy story, nor into a Christmas card – he was born into  the real world and sometimes we need to think about what that really means.
Here's the video:
Dialogue between Kelvin Holdsworth and Gregor Duncan in Glasgow on 28 December 2014 from Kelvin Holdsworth on Vimeo.