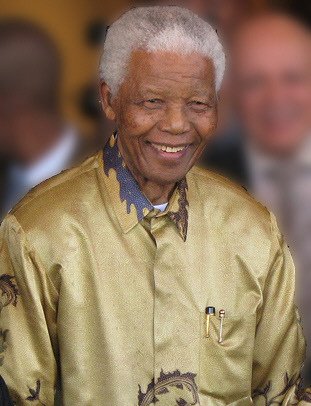 Above all, we want equal political rights, because without them our disabilities will be permanent. I know this sounds revolutionary to the whites in this country, because the majority of voters will be Africans. This makes the white man fear democracy. But this fear cannot be allowed to stand in the way of the only solution which will guarantee racial harmony and freedom for all. It is not true that the enfranchisement of all will result in racial domination. Political division, based on colour, is entirely artificial and, when it disappears, so will the domination of one colour group by another. The ANC has spent half a century fighting against racialism. When it triumphs it will not change that policy.

This then is what the ANC is fighting. Their struggle is a truly national one. It is a struggle of the African people, inspired by their own suffering and their own experience. It is a struggle for the right to live. During my lifetime I have dedicated myself to this struggle of the African people. I have fought against white domination, and I have fought against black domination. I have cherished the ideal of a democratic and free society in which all persons live together in harmony and with equal opportunities. It is an ideal which I hope to live for and to achieve. But if needs be, it is an ideal for which I am prepared to die.
Trevor Huddlestone's prayer:
God bless Africa,
Guard her children,
Guide her leaders,
And give her peace.
Amen.